Love to knit, but fall in a rut and make the same thing over and over? Sometimes we just need encouragement to expand our skill.
My hope is this site will allow us to share the joys and
frustrations of knitting in our Parlor.
There are folks just waiting in there to meet you. If you've been looking for a great knitting chat room, you have found it.
I encourage you to make a cup of tea and visit with us. You will meet a lot of talented and friendly knitters to chat with.
The Parlor has a tremendous directory of on line-stores and help sites. Take a look and enjoy a chat while you're there.
I think sharing knitting techniques that work for us is a great mentoring experience. I know I struggle now and then with something that just doesn't look right and really benefit from other knitter's advice.
I am really passionate about building a strong, close community in the Parlor.
I'd like to proudly show off a few projects completed by a some of our Parlor members.
Joy seems to make one of these shawls each night. She encourages us to try them in some of our knit-a-longs.

Audrey just made this sweater for her sister.....it has received lots of compliments from our forum in The Parlor.



Em's mom, Anni, made this sock for her. Look for more in the Parlor.

Kimono was made from The Mason Dixon Book and with Opal yarn from The Yarn Grove
Kathryn, also a Parlor member, made this sweater.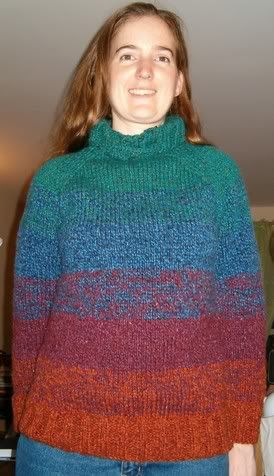 Knitted Lady Bird's newest creation.
Anni made this scarf.....see more in the Parlor.
My granddaughter's new sweater....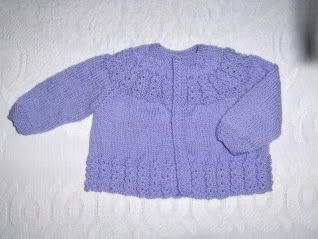 Look at the link on the top of this page and click Articles to be inspired by other knitters.
We offer a huge number of links to websites wanting to share free knitting patterns with you.
We all need to be thinking about being more frugal and what we can do live live green. We have a nice section in our Parlor that addresses these concerns.
Please put us in your favorites or shortcut us and visit again soon.